Mesa, AZ June 18, 2008
I have a special attraction to Sedona. Located only two and a half hours from Mesa, it is easy to drive to Sedona take a few pictures and drive back on the same day. The area is a great place to go for a hike and simply enjoy the beautiful views and the red rock painted landscape. I have been to Sedona many times; but have paid very little attention to the Vortexes. This time I made an effort to find them and experience Sedona from these points of views. I had enough time to visit three of the four vortexes: Bell Rock, Cathedral Rock and Airport Mesa. The fourth one is located at Boynton Canyon. These images are from each of the three locations I visited.
Bell and Cathedral rock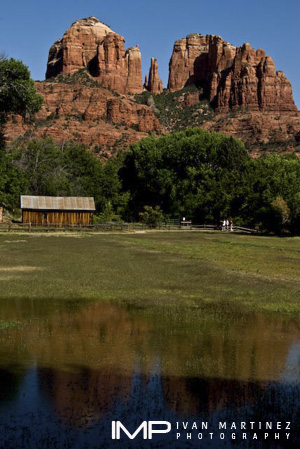 Meditation wheel found at Airport Mesa.
Sunset view from Sedona airport.